CATEGORIES
---
Can't find what you're looking for?
Click here to contact us.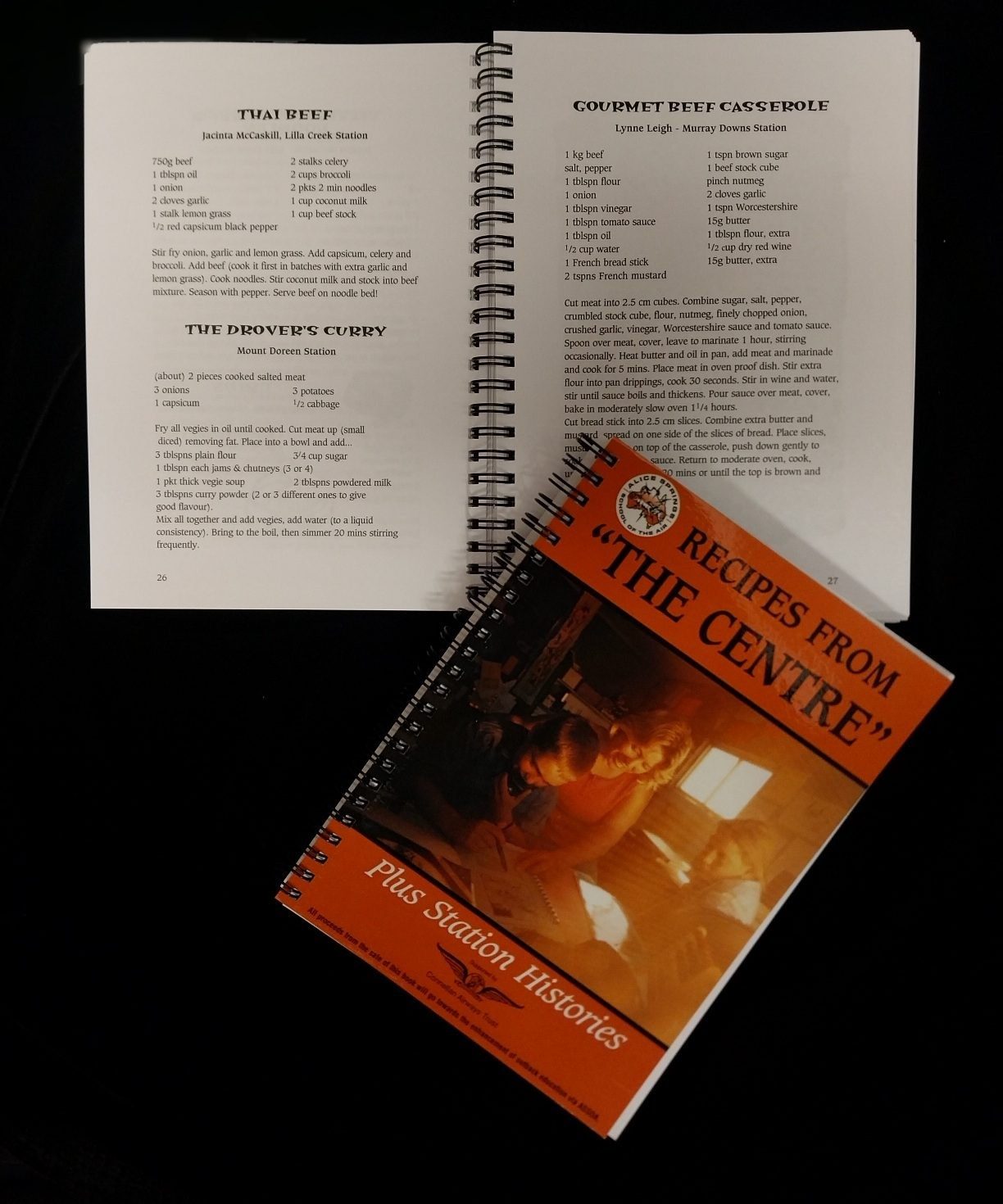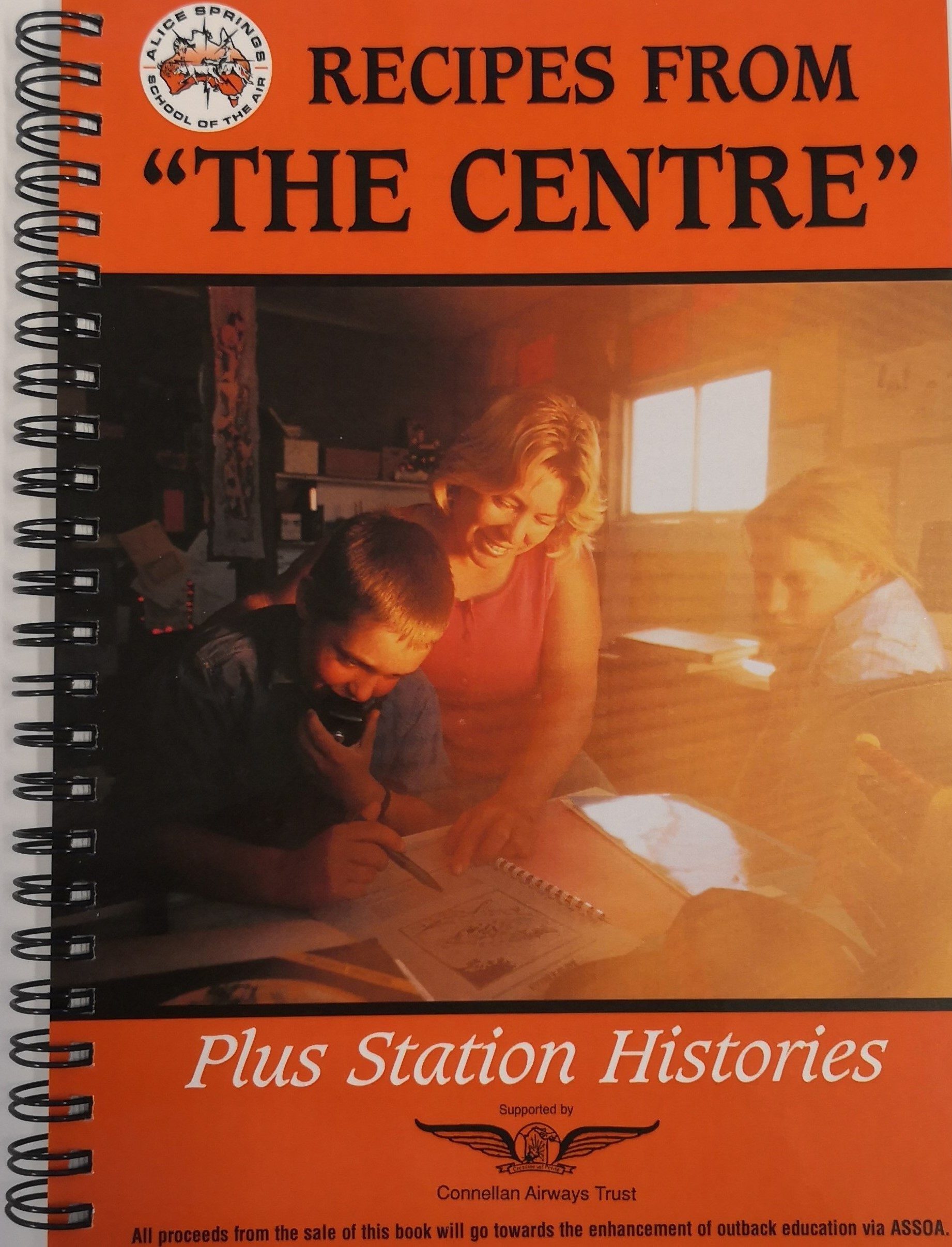 Recipes from "The Centre" Plus Station Histories
Description
---
This book has been produced to benefit the children attending Alice Springs School of the Air. It contains favourite recipes which have been submitted by the parents, friends, and teachers of ASSOA over a period of twenty years. Tribute must be made to the past and present efforts to get this book published. The daunting task of compiling this book was taken on by Jacinta McCaskill and Colleen Costello of Lilla Creek Station. Appreciation must also go to the present Parents and Friends Association, the Connellan Trust and Miss Belinda Pearson, Past Principal of ASSOA for their encouragement and support. Spread throughout the book, a brief history of some of the ASSOA Outback families, that might help pass the time while you wait for the billy to boil! Enjoy!
According to availability